We all our living in a world of digitalization where we see over 100's of ads per day, and tend to remember only 10. Why?
With the advent of advertising you can't just be you. You have to transform yourself.
Have you ever think why there are some particular brands that design students know well, and even perhaps love. Chances are that it's not just brand name you're recalling, but a tagline too.
Almost all brands, products, and large corporations have some kind of tagline. Some are timeless, others get replaced after a decade, or even sooner if it's just not resonating with the public.
Albert Lasker and Alyque Padamsee are known as the father of modern advertising respectively in the world and in India.
Now, when India has been continously hitting century of great advertising, not every ad agency could take you to the to list which will top the chartbasters.
In order to capture consumer's attention and stick in their memory, an advertising design blends psychology, marketing, and creativity into a seamless presentation.
Although many advertising design professionals focus their energy on their creativity, psychology and marketing often spill over into their everyday work, making this job one that favors those who can multitask.
But the question that arises in my mind is that which are the top bright design firms which create awesome work for their clients.
When comes to firms which are full of inspiration and talent for advertising, here I am listing some of the best advertising firms for the design students which work on the principle of "Jo Dikhta Hai Woh Bikta Hia".
List of the Best Advertising Agencies in India
DDB Mudra Communications
Grey India
Rediffusion (Y&R)
McCann-Erickson India Ltd
Ogilvy & Mather
JWT-India
Triverse Advertising
FCB-Ulka Advertising Ltd
Chaitra Leo Burnett Pvt Ltd
Dentsu Aegis
1. DDB Mudra Communications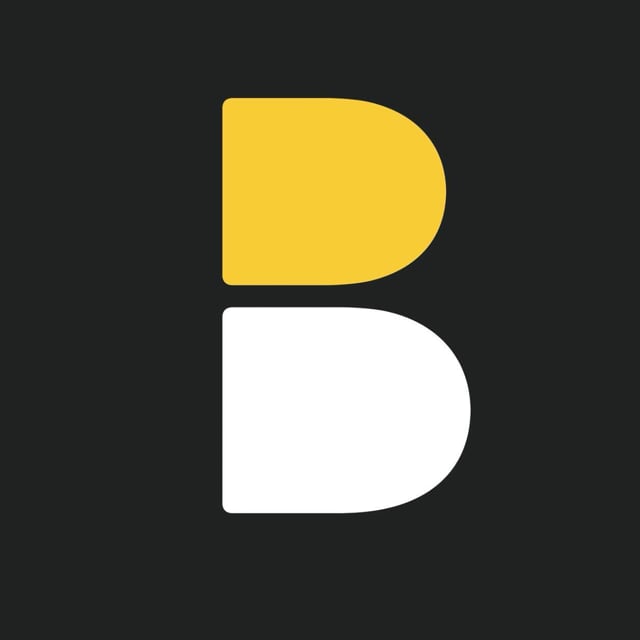 Introduction: It is known as India's no. one and largest marketing communications services enterprise. It has expertisation under four disciplines (Media, Outdoor Advertsing, Retail, and Experiential). Sonal Dabral is currently the Chairman and Chief Creative Officer of DDB Mudra Group.
History of DDB Mudra Communications
It was founded on 25 March 1980 by A. G. Krishnamurthi and its headquarter is situated in Mumbai. Initially it started with only 15 employees, 500 sq.ft space and Rs 40,000 as startup capital But in 1990, Mudra signed a collaboration agreement with DDB Needham Worldwide.
In 2011, Mudra group was acquired BY Ominicom Group and named as DDB Mudra group and was merged with DDB worldwide. Currently It has three agency networks and six specialist agencies and eleven SBU.
Awards
It has bragged most of the awards in national and international film festivals like Cannes, Spikes Asia, Clio, Adfest, ABBYs, OAA etc. 25 March is still celebrated across all Mudra offices as Mudra Day. On When comparing the awards, it has won a Silver at the Olive Crown Awards in the 'Young Green Art Director of the Year' category.
Clients
Linen Club, Aditya Birla Group, Bharat Petroleum, Henkel, ACC Limited, Pepsi, Colgate, USHA, McDonalds, Reebok, Puma, Peter England, among many others.
Iconic Campaign by DDB Mudra Communications
Volkswagen T-Roc (#BornCofident)
Kwality Wall's (Happiness is Essential)
McDonald's India (Yeh Lion toh veg hai!)
Clean & Clear (#UnbottleApnaSwag)
Gulf 4T Plus engine oil (#InstaPickup)
Website: ddbmudragroup.com
2. Grey India
Introduction: Grey India is a part of Grey global group and is among the world's top marketing and advertising agencies. They have shown some famous and effective work for some of the India's most prestigious clients. In India its office is situated in Mumbai which handle projects in retailing, visualdesign and fixture design.
History of Grey India
It was founded in 1917 by Lawrence Valenstein and has its headquarted in U.S. It has many subsidary branches named as Grey India, G2, GHG, GCI Group, MediaCom Worldwide, Alliance, G WHIZ, WING, Grey EMEA, ArcTouch.
Clients
Sensodyne, BNatural, Gillette, Dell, Crocin, Indian Air Force, Tic-Tac, Ferrero, Fortis Healthcare, Pantene, Cadbury Silk, Kinder Joy and many more.
Iconic Campaigns by Grey India
World Kidney Day (Shoes)
KinderJoy (Barbie & Transformers)
Britannia Cake (Shararat)
Dell Latitude
Gillette (Man Enough)
Website: grey.com/india
3. Rediffusion (Y & R)
Rediffusion is a part of WPP group which is among the top leading advertising agencies in India. The company offers various services which includes advertisement, consultancy, web design, social media, promotion and program setups.
History of Rediffusion (Y & R)
Rediffusion was started with a collaborative efforts of The three people, Diwan Arun Nanda, Ajit Balakrishnan, and Mohammed Khan in 1973. It was created for creating fearless, bold and passionate work. Rediffusion-Y&R is part of the Young & Rubicam network having 187 offices and 6,500 employees with offices in Mumbai, Delhi, Kolkata, Bangalore, Chennai, and in Sri Lanka, providing strategic and creative solutions to its clients.
Clients: Tata Motors, ITC Stationery, Eveready, Handard, Ambuja, Emani and many more.
Iconic Ads by Rediffusion
Tata Intra (Badle Soch, Badle Zindagi)
Shyam Steel (Experience)
Catch Spices (Two States)
Anmol Twinz
Resurgent Rajasthan
Website: www.rediffusionyr.com
4. McCANN-Erickson India Ltd
Introduction: It is one of the highest ranked company of the advertising agencies in India. McCann has offices in 120 countries spreading a global network in different parts of the country.
History
It was founded in the year 1902 and 1912 McCann registered the world's first advertising trademark 'Truth Well Told'. They work through creative ideas born at the intersection of technology solutions, measurable performance and their unique understanding of people.
McCann has been awarded the Global Agency of the Year by Adweek thrice. It was also named as "Global Agency of the Year".
Clients
Maybelline, Loris,Spirite, Master card, Cococola, Microsoft and etc
Ads by McCann
Jagran (Lungs)
Jagran Prakashan (Mona Lisa)
Coca Cola (#SayItWithCoke)
NESCAFÉ Cartoonist (#ItAllStarts)
Website: www.mccann.com
5. Ogilvy & Mather
Introduction: Ogilvy & Mather is a well known and among the top Advertising companies in India who works on the principle of 360 degree branding on both local and global scale and has created a digital dominance for them.
This agency works on "We sell or else." These words sound simple, but are very meaningful to a ad agency. It is the only firm that grabbed network of the year at cannes for 3 consecutive year.
History
It was founded in the year 1948 by David Oligavy and has its offices in more than 150 countries worldwide. It operates in 6 cities throughout India and has become one of the leading advertising agencies in India.
Clients
American Express, IBM, Dove, NASCAR, Philips, Coke Zero, IKEA, UPS, Nationwide and Tiffany & Co.
Iconic Campaigns
Cadbury Dairy Milk (Puppets)
Center Fresh (Khaike Paan Center Fresh Wala)
Apsara Absolute Pencils
Incredible India
Website: www.ogilvy.com
6. JWT-India
Introduction: One of the oldest advertisement company and most admired company in India. It has a widespread integrated network spread in New Delhi, Mumbai, Kolkata, Chennai, Hyderabad, and Bangalore.
History
It is a leading advertisement company in India which was founded in the year 1896 and has its corporate office in New York. The company has been operating in more than 90 countries worldwide and taken over Hindustan Thompson in the year 2002.
Notable Clients: Nestle, Unilever, DTC etc.
Iconic Campaigns
Kit Kat (Goes To Space)
Zydus Wellness (Everyuth Naturals)
Website: www.jwt.co
7. Triverse Advertising
Introduction: A Gurgaon based popular ad agency which is providing services in brand architecture and brand design language, social media and advertising. It is classified as Non-Govt company and is registered under Registrar of Companies, Delhi.
History
It was founded on 9th may 2008 by Suresh Tiwari. It is successfully handling the communication requirements of different sections of National & Regional brands, with insights for creating a kind of work that are reflected in the international ad agency for which includes both luxury & mass brands.
Clients: Vardhman, Brijwasi, SMC, Pari India.
Notable Campaigns
Website: https://www.triverseadvertising.com
8. FCB-Ulka Advertising Ltd
Introduction: FCB-Ulka is consistently maintaining its position in the top 10 Advertising agencies in India since its inception and is responsible for breaking the sterostype of the ad agency.
History
Bal Mundkurwas founded in 1961 and has its corporate office in Mumbai. FCB-Ulka has it's presence in 92 countries having 150 offices across the world. Last year the agency celebrated its 50th year of Building Brand Wealth. Presently, FCB Ulka is among the top three agency groups in India with 53 of its brands as category leaders. Brands that have been built from scratch and were virtually non-existant when the agency was assigned their business.
Notable clients: Levi's, Abbot, Amul, HP, Candy Man, Hero, Indian Oil, ITC, Nerolac, Sunfeast, Tata, Whirlpool, Wipro, Zee etc.
Iconic Campaigns: 
Gulkandi Kulfi
Horlicks – Junior
There is a Little Bit of Nerolac in Your Life
Mother's Pure Love
Website: www.fcbulka.com
9. Chaitra Leo Burnett Pvt Ltd
Introduction: It has been recently rated as among the top 10 advertisement agencies in India which work on the principle of satisfying people purpose and need .
History
Leo Burnett is advertisement company established in 1992 in chicago and is operating in India from their regional offices based at Bangalore, Karnataka. It has over 100 offices located in different parts of the world.
Clients: P&G, Kellogs, Coco cola, Fiat, Samsung, Altria
Iconic Campaigns
Jodey Dilon Ke Taar – KEI Wires Superhero TV Ad
Website: www.leoburnett.co.in
10. Dentsu Aegis
Introduction: As the name suggests it is a Japanese PR and advertising agency. The headquarter of company is located in Tokyo. It was founded as Telegraphic service co Japan Advertising Ltd by Hoshiro Mitsunaga. It works on the principle of combining creativity with technology in the campaigns.
History
It was founded in the year 2003 and its operating offices are based in Bengaluru, with additional offices in Mumbai, Delhi, Ahmedabad, and Chennai, India. Dentsu Communications Pvt. Ltd. operates as a subsidiary of Dentsu.
Clients: Nissan, TVS, Toyota, Microsoft, MasterCard, Reebok etc.
Iconic Campaigns
TVS Jupitar – Zayaada Ka Fayada
Toyota TVC
Nission Top Ramen Noodles
Website: dentsuaegisnetwork.in
There are thousands of advertising agencies in India that have exploded our country with their advertising services that I think every design student should know and I am not an expert in the Indian market.
If I missed some of the major advertising agencies in India and you are a design student who is pursuing an advertising design course then do let me know in the comment section.
If you dream always to work with India's leading agencies! Join our advanced courses in Graphic Design now and make your dream come true guaranteed with our huge experience.
Similar Blogs on Design